Anyone who knows much about England football knows that our record at the FIFA World Cup is, shall we say, underwhelming. Or is it? Here we will explore the record of the men's international football team at what is arguably the biggest event in world sport. We will look at when they won it, their best and worst performances and how things are shaping up ahead of the latest edition of the global extravaganza.
England Last Won the World Cup in 1966
Whilst it might be more informative to say England's only World Cup victory came in 1966 – on the 30th of July to be precise – it is also true to say they last won the competition in 1966 too. 1966 is a year that is engrained into the minds of English football fans from childhood. Like 1066, it is one of the very few historical dates of great significance that just about most people in England are able to recall. Believe it or not, Everton fans, this is not for the fine FA Cup final comeback the Toffees staged in 1966.
Whilst coming from 2-0 down with just over half an hour left to beat Sheffield Wednesday was a fine achievement for Harry Catterick's Everton, it is the events that took place at the same stadium two and a half months later that made 1966 a year that is synonymous with Wembley glory. England beat their great rivals Germany, then West Germany, in the showpiece in front of 96,924 fans that day to claim their only major tournament silverware.
England's Path to Glory
There are numerous books and films recounting England's triumph in 1966, as well as fantastic footage, including the immortal lines of commentary from Kenneth Wolstenholme as England truly sealed their success. As Geoff Hurst surged forward to notch his third and England's fourth, Wolstenholme excitedly noted:
And here comes Hurst. He's got… some people are on the pitch, they think it's all over. It is now! It's four!

First Part of the Tournament
Given the wealth of information already out there about the final and indeed the whole tournament, we will keep things brief here. Well, as brief as we can considering this is the only time England have ever won anything of note! The World Cup in 1966 took place from the 11th to the 30th of July. England were in Group 1, alongside Uruguay, who they met in the first game of the tournament, Mexico and France.
The Three Lions, managed by Alf (now Sir Alf) Ramsey played all of their games at the national stadium and drew that first clash with the South Americans 0-0. They then beat Mexico 2-0 before beating France by the same score as Roger Hunt, who scored alongside Bobby Charlton against Mexico, got a brace. This saw England progress to the quarters, along with Uruguay, who beat France and drew with Mexico.
Quarter Finals
All four quarter finals were played on the 23rd of July and England came up against Argentina in the only game at Wembley. The South Americans had a man sent off after 35 minutes, their captain Antonio Rattin, at a time when red cards were relatively rare. He was dismissed for "violence of the tongue", which many found strange given the German ref was not a Hispanophone and Rattin initially refused to leave the pitch. England won the game easily enough in the end, 1-0 thanks to a strike from Hurst.
Semi Final Against Portugal
That set them up for a semi final with an exceptional Portugal side that featured one of the very best players in the world at the time – Benfica's brilliant forward, Eusebio. Fast, direct and possessing both super technique and an incredibly powerful shot, the Maputo-born legend had won the Ballon d'Or in 1965 and helped his club side to four European Cup finals in the 1960s.
The Portuguese ace scored but it was little more than a consolation, an 82nd-minute penalty when England were already 2-0 up. The match finished 2-1, Charlton getting another two goals to put his nation into their first World Cup final.
The Final Against West Germany
There, they met West Germany, a superb side featuring Uwe Seeler, a young Franz Beckenbauer and Helmut Haller, among other classy footballers. Much as any English football fan knows the year 1966, they also know that the Three Lions' biggest rivalry is with Germany. However, it should be remembered that this clash came, relatively speaking, not all that long after the conclusion of the Second World War and that certainly added extra plenty to the feeling that this was a huge, huge game.
Hurst's Hat Trick
The nation held its breath, around 32m viewers tuned in to watch the game on any television they could find to gather around and Bobby Moore and co went out and did the business. They went 1-0 down after just 12 minutes, Haller scoring, but Hurst got the first of his historic hat-trick just six minutes later to settle English nerves.
The home side were the better team and when Martin Peters put them ahead after 78 minutes many fans thought the Jules Rimet Trophy would soon be in Moore's hands. However Germany hit back, Wolfgang Weber breaking English hearts and forcing extra time in the 89th minute.
Extra Time
Before extra time began, boss Ramsey told his team that they had "won it once. Now you'll have to go out there and win it again". Spurred on by the home crowd and with, perhaps (well, probably), the help of "the Russian linesman" (who was actually from Azerbaijan!), England did exactly that.
After 101 minutes Hurst scored, the ball bouncing off the bar and, in the view of English/Azerbaijani hero, Tofiq Bahramov, crossing the line! We'll debate the accuracy of that decision another time but England were well on top and ultimately deserved the win. They made sure of glory with just seconds remaining, Hurst famously scoring on the counter as West Germany desperately pushed forward searching for an equaliser.
Two Semi Final Defeats
England can boast a 100% record in World Cup finals with their next-best performance being the semi finals they reached in 1990 and in 2018. In 1990, they scraped through Group F, an incredibly tight quartet that saw five of the six games end in draws and only seven goals scored in total.
Bobby Robson's side topped the group by beating Egypt in the final game, Jack Charlton's Republic of Ireland pipping the Dutch, if that is the right phrase, to second place. Ireland and Netherlands drew the final game of the group having both previously drawn their first game 1-1 and their second match 0-0. With identical records, lots were drawn to separate them and in the cruellest fashion, the Dutch were sent home.
In the last 16 England needed extra time to beat Belgium, David Platt scoring one of the tournament's great goals with less than a minute to go:
More drama and more extra time followed in the quarters as England beat Cameroon 3-2. The game saw three penalties, Gary Lineker scoring two for England, including one in the 83rd minute that forced the extra period.
1990: Semi Final Against West Germany
In the semis it was the old enemy, West Germany, who awaited. In a tournament where England proved very hard (impossible, in fact, if we only look at the first 120 minutes of each game!) to beat, Lineker again scored late on to take the clash to extra time. In a game famous for many things (Gazza's tears, Pearce and Waddle's missed penalties and, for once, England actually playing well in a big match), West Germany took the lead after 60 minutes.
The goal was fortuitous too, an Andreas Brehme freekick looping up off the charging Paul Parker and sailing over Peter Shilton. The keeper may have done better but was obviously wrong-footed by the deflection. Lineker's brilliantly taken equaliser was his fourth of the tournament and with extra time ending goalless the game was settled on penalties. Not that it is still a little sore 30+ years on, but England lost – we will say no more, other than that hosts Italy beat Robson's men in the pointless and unloved third-place match.
2018: Semi Final Against Croatia
In 2018, England again made a World Cup semi final, this time against Croatia. It started brilliantly, with Kieran Trippier scoring a magnificent freekick after just five minutes to make England fans dare to dream. However, after taking the lead England were largely outplayed by a slick Croatian side. They forced extra time and in the 109th minute, Croatian striker, Mario Mandzukic, scored what proved to be the winner. England were then well beaten by Belgium in the third-place play-off.
Prior to the clash with Croatia, England had beaten Colombia on penalties in the Round of 16. England winning on penalties, yes, you read that right – another factor that made some England supporters believe that maybe, just maybe, this would be our year. They then eased past Sweden, who had topped Group F, 2-0.
Gareth Southgate's troops had finished second in Group G behind a well-fancied Belgium side that was packed with stars. A 2-1 win over Tunisia, courtesy of a 91st-minute Harry Kane goal, was hardly the best start but England were much better in thrashing Panama 6-1 in the next game. A narrow 1-0 defeat to Belgium followed but with the draw ahead of them looking kind, hopes were high. And as we football fans know, it is the hope that kills you.
England's World Cup Disasters
England have, at least in the eyes of many, disappointed far more often than not when it comes to the football World Cup. Here we look at their very worst performances, though we will focus only on World Cup finals they have qualified for, ignoring the even-more-dismal times they failed to even qualify (for the record, in 1974, 1978 and 1994).
2014: Abject Failure in Brazil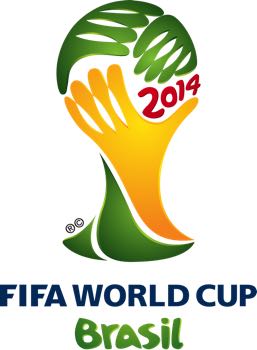 According to FIFA's official rankings England finished 26th of 32 nations at the 2014 World Cup and it is safe to say that the six teams that finished beneath them did not commence the tournament with genuine aspirations of going all the way. England were so poor that they arguably even made the 7-1 thrashing the hosts received at the semi final stage by the hosts look respectable. At least Brazil made the semis – England finished bottom of their group with just a single point.
They had a tough group, in fairness, with Uruguay (ranked seventh by UEFA coming into the World Cup), Italy (ninth) and Costa Rica (28th). The latter actually topped the quartet, with Italy also failing to make the knockout phase. Looking solely at the results Roy Hodgson's troops were not that bad. They drew with the group winners, though this was a dead rubber for both teams and lost 2-1 to decent Uruguay and Italy outfits.
However, the reality is that England were poor from start to finish. It was the first time since 1958 that they had failed to exit the group stage and what's more their tournament was run after just two games. England just were not good enough, either in terms of personnel on the pitch, coaching off it, or fighting spirit.
1958: Winless England Dumped Out
In 1958, England again failed to win but, equally, they didn't lose. Draws with Brazil, the Soviet Union and Austria saw Walter Winterbottom's men fail to make the last eight. This meant they finished behind both Wales and Northern Ireland, who did make the quarters, Wales losing narrowly to eventual winners Brazil with a 1-0 scoreline.
Pele got that goal against the Welsh in his first World Cup and would add a hat-trick in the semis and a brace in the final. Not a bad way to announce yourself on the world stage, though he didn't manage to breach England's defence, that game ending 0-0. Preventing Pele from scoring would have been a tournament highlight for the Three Lions but we should probably point out that he didn't feature! Brazil's failure to score did compel them to play Pele though, so at least England achieved something in 1958!
Have England Really Done that Badly at the World Cup?
Prior to the 2022 World Cup, which, like all good England fans we are convinced the Three Lions will win, England have won the tournament just once. Aside from that two semi finals represent their best outings, leading many to argue that England have hugely underachieved, but have they?
Analysing how the Three Lions have got on at the World Cup shows us that:
England have qualified for the finals 16 times out of 19 (including 2022)
They have won once in their only final
They have at least made the semi final in three out of 15 tournaments (excluding 2022)
They have made the quarters (or better) nine times out of 15
That England have made the quarter final in nine of the 15 World Cups they have competed in might well surprise some people. Making the last eight 60% of the time, or even just 50% of the time if we include the three tournaments they didn't reach (but did enter qualifying), can only truly be dismissed by those who feel the Three Lions have some great right to win every competition they enter.
Yes, England lag well behind Brazil (five World Cups), Germany and Italy (four each) but they are one of just eight nations to have ever lifted the trophy. The tally of three semi finals is also far from a shabby return. What's more, many of the nations who have played in more either have a larger population or are more solely focussed on football – or both.
If Germany ever fancy a game of rugby (union or league), or Brazil are keen on trying their hand at cricket, we're confident that England would come out on top. So, all in all, rather than lamenting that England should have done better, we should perhaps accept that many other nations are trying just as hard to win the World Cup and, of course, there can only ever be one nation that prevails.
Will England Win the 2022 World Cup?
England's chances of winning the World Cup looked far greater in 2021 than they do now with the tournament just weeks away. The Three Lions have very much been on an upward curve under Southgate, making the Nations League finals, the World Cup semis in 2018 and, of course, the final of Euro 2020 (delayed until 2021).
Southgate had relieved the pressure that seemed to consume fine footballers once the white shirt was placed upon their shoulders, to such an extent that, as said, they even managed to win a penalty shootout (two, in fact). They showed no sign of a post-Euros hangover, winning two World Cup qualifiers by a combined 15-0 in November 2021. Two wins in friendlies followed in 2022 but they had a truly shocking Nations League campaign between June and September.
Currently the Fourth Favourites
Three wins and three draws saw them relegated and some have, hastily in our view, said there is great pressure on the team and manager. England are currently fourth-favourites to lift the World Cup, behind Brazil, France and Argentina, with Spain and Germany not far behind. They are ranked fifth in the latest official FIFA rankings and have a squad that boasts a lot of strength in depth, even if it lacks a little in the way of out-and-out class in certain areas.
The Three Lions have, on paper, an easy group, drawn alongside Wales, Iran and USA. After that they could play Qatar, Ecuador, Senegal, or Netherlands and would fancy their chances against any of those four. A quarter final with France could be next and would be tough but they could easily face the likes of Argentina or Denmark too, which would certainly be winnable.
It is a fool's errand to look too far ahead into the draw but all in all, England have to be viewed as one of eight or so sides who have a decent chance. Southgate has proved he can get teams drilled for tournament football and their experience of making the semis at the last World Cup and the finals of the Euros can only help. They have several younger players who look set to improve and with a little luck, who knows?