Let's cut straight to the chase here and – on the off chance you didn't know – tell you that England have never won the UEFA European Championship, also known as the Euros. In all honesty, England haven't won all that much since they played their first match way back in 1870.
Of course, we can't overlook the 1966 World Cup triumph, which was obviously brilliant. But aside from that, they won the now-defunct British Home Championship plenty of times, plus a trio of (also-defunct) Rous Cups, and let's not forget Le Tournoi in 1997! Even if it was more memorable for perhaps the greatest free kick ever taken than it was for a rare England victory!
Turning back to the Euros though and England have at least come close a few times, most recently when they lost in the final of Euro 2020 (which was delayed and played in 2021 due to the global health crisis). They've also finished in third place in the tournament on a couple of occasions. But, alas, England have never actually gone all the way.
Now we've established England's inability to win the Euros, let's at least take a more detailed look at how they missed out over the years. We'll run through their Euros record in all the tournaments since the inaugural competition back in 1960. Then we'll give further information about the times when they almost landed the European Championship for the first time.
England's European Championship Record (1960 to 2020/1)
| Year | Host(s) | Round of Elimination | Finishing Position | Winners |
| --- | --- | --- | --- | --- |
| 1960 | France | Did Not Enter | N/A | Soviet Union |
| 1964 | Spain | Did Not Qualify | N/A | Spain |
| 1968 | Italy | Semi-Finals | 3rd | Italy |
| 1972 | Belgium | Did Not Qualify | N/A | West Germany |
| 1976 | Yugoslavia | Did Not Qualify | N/A | Czechoslovakia |
| 1980 | Italy | Group Stage | 6th | West Germany |
| 1984 | France | Did Not Qualify | N/A | France |
| 1988 | West Germany | Group Stage | 7th | Netherlands |
| 1992 | Sweden | Group Stage | 7th | Denmark |
| 1996 | England | Semi-Finals | 3rd | Germany |
| 2000 | Belgium & Netherlands | Group Stage | 11th | France |
| 2004 | Portugal | Quarter-Finals | 5th | Greece |
| 2008 | Austria & Switzerland | Did Not Qualify | N/A | Spain |
| 2012 | Poland & Ukraine | Quarter-Finals | 5th | Spain |
| 2016 | France | Round of 16 | 12th | Portugal |
| 2020 | Various* | Final | 2nd | Italy |
* Note that the 2020 edition of the Euros was jointly hosted by 11 countries: Azerbaijan, Denmark, England, Germany, Hungary, Italy, Netherlands, Romania, Russia, Scotland and Spain, with the semis and final taking place at Wembley Stadium.
Euro 2020 – So Close… And Yet, So Far
At Euro 2020, England came as close as they have to winning a major trophy since they conquered the world back in 1966. And, as has so often been the case over the years, the dream ended with an unsuccessful penalty shoutout.
As you'll see below, and indeed you might well remember, England performed very well on home soil during Euro '96. And, the way things turned out, Euro 2020 was not far off being a home tournament for Gareth Southgate's men. They played all three of their Group D matches at Wembley, winning 1-0 against Croatia, stumbling to a 0-0 draw with Scotland and then edging another 1-0 victory over Czech Republic to top the group.
England faced their old rivals Germany in the Round of 16, but despite seven venues being used for the round (including Budapest, Bucharest and Copenhagen), England once again played at Wembley. In a mature and assured performance, the Three Lions got the better of an uncharacteristically lacklustre German side to win 2-0. Raheem Sterling and Harry Kane were the scorers as England deservedly and comfortably progressed to the quarters.
England faced Ukraine in Rome in the last eight, which turned out to be their only game away from Wembley. It looked like a good draw for England on paper and so it proved on the pitch as Southgate's side were comprehensive 4-0 victors. Kane bagged a brace this time with Harry Maguire getting in on the action and even Jordan Henderson headed in his first goal for his country.
The semi final against an in-form Denmark side was not as easy for England as some had predicted and it was the Danes who took the lead on the half hour mark. England hit back before the break and it stayed 1-1 until extra time when Harry Kane popped up with the winner.
So, England had made it to their first major final since 1966 and given that it was at the location of that famous victory, and the side seemed united and in fine fettle, many Three Lions fans were optimistic their side could finally win the Euros. Alas, although Southgate's men led for 65 minutes after a very early Luke Shaw goal, Italy were by far the better side on the night.
After scoring so early England seemed somewhat paralysed and sat back. In the end, Roberto Mancini's men enjoyed 61% of the ball and had 20 shots compared to England's six. Given that England only had one shot on target in the whole game, it's a wonder the game ended 1-1 after extra time and that should be seen as something of an achievement.
Alas the spectre of penalties came to haunt England once again and although Italy missed two of their kicks, England missed three (substitutes Marcus Rashford, Jadon Sancho and Bukayo Saka failing to convert). It was a close call but, ultimately, England fell short when it mattered and their wait for Euros glory goes on.
1996 – England (Almost) on Song in Home Tournament
The hopes of England fans were high coming into Euro '96, but then they tend to be ahead of most tournaments. The differences this time were twofold: firstly, the tournament was on home soil and, secondly, England actually had a very decent team with the affable and skilled Terry Venables at the helm.
The squad was packed full of leaders, most notably at the back with David Seaman in goal and Gary Neville, Stuart Pearce, Tony Adams and future England boss Gareth Southgate completing the defence. With Paul Ince and Alan Shearer also in the preferrable first XI, and some skill and panache added by the likes of a rejuvenated Paul Gascoigne, Teddy Sheringham and Steve McManaman, there was a great balance to the side.
Despite this, England got off to a rather tepid start as they drew their opening group match 1-1 with Switzerland. They got the win next time out there when they beat Scotland 2-0 at Wembley, Gazza scoring a brilliant goal that was followed by his infamous "dentist's chair" celebration. But it was in the third and final group match, against Netherlands, that England really turned on the style. Facing a Dutch side that included the likes of Denis Bergkamp, Clarence Seedorf and, er, Jordi Cruyff, the Three Lions roared their way to a fantastic 4-1 victory to top the group, playing some fantastic passing football.
If optimism before the tournament was high, it reached fever pitch after the game against the Dutch. But England couldn't quite keep their momentum going, at least not when it came to scoring goals. They faced a reasonable Spain side but England were unable to break them down and the game ended 0-0 after extra time. The dreaded penatlies loomed… but something very strange happened: England didn't miss any! Shearer, David Platt, Pearce and Gazza all found the back of the net, with "Psycho" Stuart Pearce celebrating in emotional (and quite scary) fashion after putting his Italia '90 World Cup penalty demons to bed.
On to the semis and England faced the old foe Germany and got off to a fantastic start as Shearer headed in after a Tony Adams flick-on from a Gazza corner. The Germans equalised not long after through Stefan Kuntz, after which both sides had chances to win it (although England came closest on a couple of occasions and probably deserved to edge the game). It remained 1-1 after extra time and so it was penalties again.
After England's new-found confidence from the spot, the home side scored all five of their initial penalties… but so did the Germans. Up stepped future England boss Southgate to take England's sixth penalty. It was a weak, side-footed effort that betrayed a lack of belief and the German keeper Andreas Kopke saved it. It fell to German captain Andreas Möller to blast in the winning kick and to break England hearts once again. Alan Shearer ended as the tournament's leading scorer with five goals but it was scant consolation.
1968 – Semi-Final Failure in First Euros Since World Cup Win
England also went out at the semi final stage at the 1968 Euros in Italy, but given that only four teams qualified (and hence the first round of the tournament proper was the semi final), it wasn't quite as big an achievement as 1996 or 2020. Still, England still had to qualify and they did so by topping their group ahead of Scotland, Wales and Northern Ireland and then by beating Spain 3-1 over two legs in the "quarter final" (that was technically still part of the qualifying process).
At the tournament proper, England faced Yugoslavia and went down 1-0 in Florence. There was a third-place play-off back then, which England won 2-0 against the Soviet Union. Host Italy beat Yugoslavia to win the tournament, but it took a replay for them to do so.
Will England Ever Win the Euros?
Before Euro 2020, we would perhaps have been rather pessimistic about England's chances of ever winning a major tournament… at least in the foreseeable future. But getting to the final and only going down on the dreaded penalties showed, if they get the rub of the green, England can (almost) go all the way.
In the past, there was always the danger that England might fall before the real hurdles are even put up, i.e. that they would fail to qualify (as happened in 1964, 1972, 1976 and 2008). But now the Euros include 24 teams, it seems unlikely England will fail to make it to any future tournaments.
As such, much is likely to depend on the relative strengths of the other sides at any given tournament and – perhaps even more so – how generous the draw can be for England. At the time of writing, England are ranked fifth in the world with just France and Belgium ahead of them of the other European sides, with Italy, Spain, Netherlands, Portugal and Denmark hot on England's heels. In theory England could beat any of those sides if things went their way and often the biggest games can come down to the finest of margins.
So, if we are asking can England win the Euros? The answer is certainly yes. But if we ask will they win? Well, it's anyone's guess. Though we are hopeful of the Three Lions' chances at Euro 2024 in Germany, a lot can change between now and then and there are numerous unpredictable factors that could arise ahead of future tournaments. In other words, we wouldn't advise anyone to bet their house on England to win the Euros any time soon.
Hold on, England Have Won the Euros: Lionesses Glory!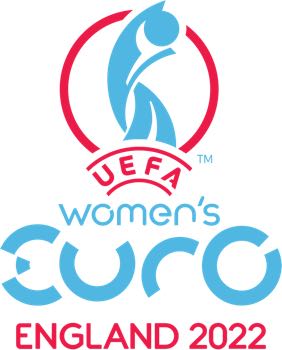 In this article, we have been talking about the men's senior international team but there are many England football teams and one that has indeed won the Euros is the women's equivalent, the Lionesses. Led by the brilliant Dutch boss, Sarina Wiegman (who also won the preceding tournament with her native Netherlands), England won the women's Euros in fine style in 2022.
Wiegman only took over as England manager in September 2021, replacing Phil Neville, but the upturn in results and performances was staggering. At the Euros, England blew away fine teams like Norway (8-0) and Sweden (4-0) before beating Germany 2-1 (after extra time) in the final. Germany had been pre-tournament favourites (after injury deprived Spain of two of their best players – incidentally England beat Spain in the quarters) and were a very strong side, packed with top players.
The Lionesses took the lead in the final but were pegged back in the 79th minute, at which point many would have predicted that England would capitulate, Germany having looked stronger in the second period. However, England's brilliant women produced a stirring fightback and demonstrated a will to win and steely determination that the men have often been unable to. Substitute Chloe Kelly scored the vital winner in the 110th minute and scrappy though it was, it will live long in the memory, bringing England a first senior Euros title.