Being an England fan can often be a painful experience. There have been so many years of trophyless hurt, despite all the talent that has proudly worn the Three Lions shirt. Despite this though, England supporters have certainly had their fair share of jubilant moments.
Whether it is narrowly edging an important match or bettering a rival, let us take a look at some of England's best moments from years gone by, going from oldest to most recent. Here are England's 10 greatest games ever, though we will forewarn older fans now – there is something of a bias to the modern era!
England 4 – 2 Germany (AET)
Year – 1966
Competition – World Cup
Location – England
We start with none other than England's sole World Cup triumph back in 1966, which is arguably one of, if not the greatest World Cup final in history. Had goal-line technology existed during such times perhaps there might have been a different outcome as Geoff Hurst's strike to make it 3-2, the famous "Wembley Goal", was extremely borderline (to say the least). Having smacked the crossbar and headed almost vertically downwards at such pace, the Swiss referee Gottfried Dienst was unsure whether or not to give the goal.
Thankfully for all the England fans either watching at Wembley or at home, the Soviet linesman, Tofiq Bahramov, encouraged the referee to give the goal. Hurst then made sure of the win one minute from time, making it a World Cup final hat-trick for him and a momentous day in English football history. It is hard to write much about this epic match that has not been covered before and it will be some time before England win another major final in such dramatic fashion – or at all.
France 1 – 3 England
Year – 1982
Competition – World Cup
Location – Spain
France are usually a side you would rather avoid in a competitive match but England had no choice but to take them on as they began their World Cup effort in 1982. If Ron Greenwood's men were nervous coming into their opening clash, then they did not show it. Coming out of the blocks flying, Bryan Robson opened the scoring after just 27 seconds, then the fastest goal in World Cup history.
Rather inevitably, the French did respond soon after with a goal of their own but a collected England side fired in twice during the second half. Rarely, if ever, have England played so well in an opening group-stage game of a major tournament and it is something that gave their supporters much belief that this could be their year. The excellent display over tough opponents certainly seemed to give the players a lift too as they went on to win their other two group stage matches.
England ended up not losing a single game this tournament, a bit of World Cup trivia for you, but two draws in the second group stage was not enough to progress. The Three Lions drew 0-0 against both West Germany and Spain and were hampered by injuries to Kevin Keegan and Trevor Brooking. The wait for glory continued…
England 2 – 0 Scotland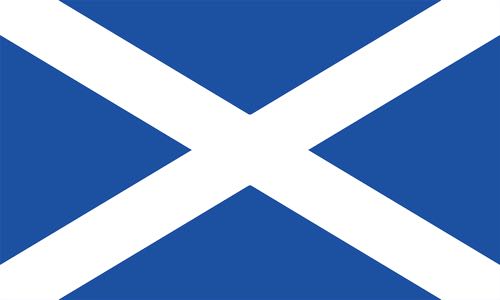 Year – 1996
Competition – European Championships
Location – England
Like many of England's best matches, this one came at the home of English football, Wembley. Having been held to an opening game draw to Switzerland, the Three Lions rather needed three points when facing their northern neighbours Scotland. A clash between two rivals, with all to play for in the group, meant the anticipation was through the roof for this one and boy did it deliver.
Admittedly, the first 45 minutes was not much to sing about but early in the second half Alan Shearer broke the deadlock. Scotland then had a chance to get back on level terms when awarded a penalty, only for David Seaman to save Gary McAllister's effort. The home fans were almost still celebrating the save when Paul Gascoigne scored one of the most iconic England goals of all time. Flicking the ball over Colin Hendry's head, and leaving him a heap on the floor, the mercurial midfielder volleyed the ball into the corner of the net.
The goal was so good, and secured such a valuable three points, that the Daily Mirror issued an apology to Gascoigne shortly after, having previously been critical of his off-field behaviour.
England 4 – 1 Netherlands
Year – 1996
Competition – European Championships
Location – England
Having beaten Scotland, just a draw against the Netherlands would have secured safe passage to the knockout stage of Euro 1996 but England were not content with that. In what was one of the best footballing performances the Three Lions have ever recorded during a major tournament, they ended up hammering a star-studded Dutch outfit. The Flying Dutchmen were well and truly grounded by four goals in a just over an hour, two coming from Alan Shearer and another two from his strike partner, Teddy Sheringham.
There was even better news to come though, at least for some England fans, as Patrick Kluivert netted home a consolation goal 12 minutes from time. Normally, losing the clean sheet would be like taking the icing from the cake but not in this instance. The one-goal reply for the Netherlands meant that they were now tied on goal difference with Scotland (and had the same head-to-head record). As goals scored was then used as the decisive tie-breaker, the Dutch went through at Scotland's expense. Responding to this, David Seaman, who conceded the goal, described it as the "cherry on top" of a wonderful performance. Most England players and supporters were simply happy with a brilliant performance though, oddly England playing their own version of Total Football and passing the Dutch off the park.
Germany 1 – 5 England
Year – 2001
Competition – World Cup Qualifier
Location – Germany
Beating an arch rival is one thing but there was far more to this result than merely gaining some bragging rights. Coming into the match, England had not beaten Germany (or West Germany) in a competitive match since the 1966 World Cup final. So, to not only beat them in front of their own fans but to absolutely crush them, was truly a moment to savour. If that was not enough, the win gave the Three Lions the chance to top Group 9 as it put them within three points of their old rivals, with a game-in hand.
Often there is no need, other than to satisfy a desire for humiliation, to fire five goals past a team but in this case England's ruthlessness had more significance. Coming into the match England had a goal difference four worse than Germany, at a time when this was used as the primary tiebreaker between teams level on points. After the 5-1 demolition job though, England went four goals ahead, putting their destiny firmly in their hands.
England were superb on the night and thoroughly deserved their huge win. Germany scored first after just six minutes and the Three Lions were fearing the worst. However, a Michael Owen hat-trick, plus goals from Steven Gerrard and Emile Heskey put the game to bed. This was such a strong England side, with the likes of Rio Ferdinand, Sol Campbell, Ashley Cole, Paul Scholes and David Beckham, in addition to Owen and Gerrard. However, though they ended up topping the group and qualifying, they lost to Brazil in the quarters of the 2002 World Cup.
England 2 – 2 Greece
Year – 2001
Competition – World Cup Qualifier
Location – England
A 2-2 draw against relative minnows Greece is not an obvious candidate for one of England's greatest ever games. However, the manner and importance of the result mean it is simply a must for this list. After their heroics against Germany (see above), Sven-Goran Eriksson's side then registered a fairly routine 2-0 win over Albania at St James' Park. This meant they only had to match (or better) Germany's result against Finland when they took on Greece in the final group stage encounter. Rarely wanting to do things the easy way though, England found themselves 2-1 down with merely seconds remaining in the game.
It was at this stage when set-piece specialist David Beckham stood over a free-kick around 30 yards from goal. With it being so central, the Real Madrid man had little choice but to go for goal despite being some way out. Rather than going directly over the wall and to the keeper's left, Beckham instead launched a viciously swerving strike into the opposite corner, leaving the keeper completely wrong-footed. Without any context at all, it was an exceptional free-kick but the consequences of it are why England fans still remember it so vividly.
Beckham's equalising strike and the resulting point proved enough for England to top the group as Germany were held at home to a goalless draw by Finland. Fans inside the stadium were aware of this at the time, allowing them to enjoy the free-kick as though it had won them the match.
Argentina 0 – 1 England
Year – 2002
Competition – World Cup
Location – Japan
A tale of redemption and revenge, this one. Having managed to avoid qualifying via the play-offs for World Cup 2002, England headed to east Asia in high spirits. Their opening group stage game with Sweden ended all-square and up next was one of their old enemies, Argentina. Just four years prior, the South American outfit had knocked England out of the tournament on penalties. Famously this was the match in which David Beckham collected a red card early in the second half for, rather tamely, lashing out at Diego Simeone, who absolutely made the most of it to ensure Beckham was dismissed.
Beckham was the villain that day but his redemption arch was fully complete by the time of this game. In addition to his heroic free-kick against Greece (above) the former Manchester United man scored the game's only goal, from the penalty spot, when facing Argentina this time. It was not the most brilliant penalty you will ever see but Beckham absolutely lashed it in, releasing the fury saved from four years before. To make matters even better, Argentina failed to make it out of the group stage as Sweden held them to a 1-1 draw in the decisive final match.
Croatia 2 – 4 England
Year – 2004
Competition – European Championships
Location – Portugal
Having somehow lost their opening group stage game to France despite being 1-0 up after 90 minutes, England needed a draw against Croatia to guarantee qualification to the next round. This is something they had not done previously during a Euros held on foreign soil (the Euro 1968 group stages were effectively just qualifiers with fixtures played home and away). Once again, England did not make life easy for themselves, conceding the opening goal just five minutes in. They soon began to lay siege to the Croatia goal though and by the 68th minute they had a two-goal advantage.
Croatia briefly threatened a comeback when Igor Tudor scored but a Frank Lampard strike ended all hopes of a dramatic finish. Not only was it a hugely entertaining way to secure progress to the knockout rounds but the Three Lions played with such belief and quality, despite it being such a high-stakes game. Eriksson's men finished the contest having recorded a whopping 14 shots on target and with an 18-year-old Wayne Rooney looking like a truly world-beating talent. The youngster, then an Everton player, scored two great goals and England fans were beginning to believe he could fire them to glory.
England 1 – 1 Colombia (England win 4-3 on penalties)
Year – 2018
Competition – World Cup
Location – Russia
This was far from a vintage performance from the Three Lions but it nevertheless deserves a place on our list. England were the favourites for their last 16 World Cup clash against a Colombia side missing their talisman James Rodriguez, and things were going according to plan when Harry Kane opened the scoring. Gareth Southgate's men were on the brink of a rather uninspired win but with seconds to go Yerry Mina headed in an equaliser from a corner.
Rather than celebrating victory, the England faithful were left to bite their nails during 30 minutes of extra time which saw no goals scored. The dreaded penalty shootout ensued with England's World Cup record standing at three shootouts, no victories. This was combined with the fact they had lost their previous three shootouts in the European Championships. When Jordan Henderson's effort was saved it looked like the usual curse was about to strike again but surprisingly, the Three Lions turned it around. Two failed attempts from the Colombians handed England an incredibly rare shootout win, not to mention a spot in the quarters, truly something for the fans to savour.
England 2 – 1 Denmark
Year – 2021
Competition – European Championships
Location – England
England were the favourites among some bookies to lift the delayed Euro 2020 trophy, such was the quality and harmony in their ranks. With other strong candidates like Belgium and France knocked out prior to the semi-final stage, it looked like it might be England's year (once again!). Still, the players could not get carried away though as they still had to overcome the challenge of a well-organised Denmark team.
The Three Lions had their chances to win the game before extra time but the scoreline stood at 1-1 after 90 minutes. Although the win over Colombia three years earlier was still relatively fresh in the memory, another shootout was something most England fans desperately wanted to avoid. It seemed their prayers were answers too when Raheem Sterling won his side a rather soft penalty in the 102nd minute. Harry Kane stepped up to convert, and in classic never-straightforward England style, his effort was saved. Thankfully for most of those inside a packed Wembley, he was able to slot home the rebound.
The win, secured in front of jubilant crowd, was especially significant as it booked England's place in a major final, something they had not managed since the 1966 World Cup. The final was ultimately lost, very narrowly, but to reach this far was still a massive achievement for a team with a historically underwhelming tournament record.