Scoring a goal is the greatest thrill possible for most footballers (unless you're a grizzly Italian centre back, in which case it's making a really good block). But scoring a goal for your country is surely the dream of every young who plays football. Of course, few will make the grade as a professional, let alone play international football, and of those that do, many will fail to hit the back of the net for their country.
Spare a thought, in this regard, for Ashley Cole, who features in our article about the most capped England players, but never scored despite playing 107 times for the Three Lions! Cole and his ilk, however, are not our concern here. Instead, we are focussing on the top goalscorers England (men's team) has ever produced as we detail the 10 that have scored the most England goals.
Wayne Rooney – 53 goals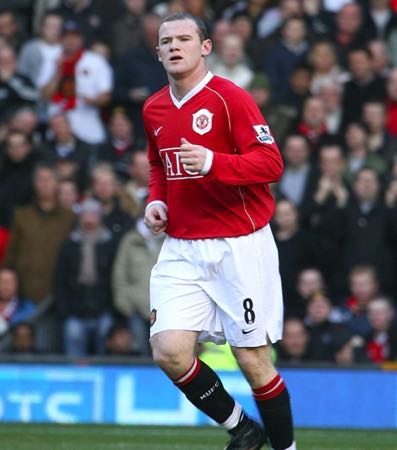 Rooney seems unlikely to top this list for too much longer (see Harry Kane, below) but for now the former Everton, Manchester United, DC United and Derby forward is England's most successful goalscorer. He is second in terms of appearances for England and the leading outfield player but even so, his 53 goals is an impressive tally.
Rooney has broken so many records over the years and is also the top goalscorer in the history of Manchester United. He was Everton's youngest goalscorer and is still England's youngest ever scorer, bagging his first for the Three Lions against Macedonia in 2003 at the age of just 17 (and 317 days). He was also very briefly the youngest scorer at a European Championship finals and was the first England player to bag a half-century of goals.
He burst onto the scene at such a young age with the Toffees, announcing himself to the Premier League with a stunning 30-yard strike past David Seaman to end Arsenal's long unbeaten run at the time. It is believed that then-Everton manager Walter Smith wanted to play him as a 14 or 15 year old, believing he was ready in footballing terms but that the off-field pressure and attention could have been damaging.
At his first major championships, the 2004 Euros, he was joint-second top scorer, bagging four goals in just four games and being named in the Team of the Tournament. Injuries often blighted his performances in the major championships, which was simply bad luck for a player who was not injured all that often. Even so, his 53 England goals came at a rate of 0.44 goals per game and he also produced several assists too, and he often raised the standards of those around him.
Harry Kane – 51 goals
As of 29th September 2022 Harry Kane sits behind Wayne Rooney with 51 goals for the Three Lions but all England fans will be hoping that he soon eclipses "Wazza" with goals at the 2022 World Cup. For now Spurs star Kane must be content with second place in our list, though he has played just 75 times for his country, giving him a considerably better goals-per-game ratio (GPGR) of 0.68.
A lot of Kane's goals have, admittedly, come from the spot, his tally including 16 penalties (Rooney scored seven). Even so, there is no doubt that Kane has been sensational for England, giving the team's attack a real focal point, as well as providing calm leadership and an abundance of goals.
Kane only made his debut in 2015, against Lithuania and certainly did not burst onto the scene like Rooney did. For a long time it was unclear whether he had what it takes to make it at the very top and he had a series of loan spells before finally showing he could be a real asset to Spurs. In 2014/15 he was crowned PFA Young Player of the Year, netting 21 Premier League goals. His worst return since then has been 17 and he has over 250 goals for Spurs from fewer than 400 games.
For the Three Lions he bagged 16 goals (from 16 games) in 2021, as well as 12 from just 10 in 2019. However, 2018 was arguably his best year with his nation as his six goals at the World Cup earned him the Golden Boot and propelled England to the semis. In recent years, the Walthamstow boy has had his critics but he answers with goals and looks sure to set an England scoring record that may last for many years.
Bobby Charlton – 49 goals
Bobby Charlton was the leading goalscorer for his country for a long time until Rooney surpassed him. Charlton is another to feature on our list of the most-capped England players but what makes his 49 goals from 106 games (rate: 0.46 per game) even more impressive is the fact that unlike both players above him and most of those beneath him on this list, he was not an out and out striker.
In addition, only three of his tally came from the penalty spot but the fact he managed to almost bag a half century of goals from an attacking midfield role really is quite something. He played as either an inside forward, not really a position that exists in the modern game, or as a deep-lying forward. In the 1966 World Cup final, for example, he played behind the front two of Geoff Hurst and Roger Hunt, more as a midfielder.
Charlton was a World Cup winner alongside brother Jack, who was a centre back. A Man United legend, Bobby was a formidable striker of the ball. Many of his most famous England goals came from distance, inspiring the Three Lions lyric "Bobby belting the ball", with his incredible strike against Mexico at the 1966 World Cup one of the very best. Charlton was born in 1937, survived the Munich Air Disaster and at the time of writing can still be seen in the stands cheering on the Red Devils.
Gary Lineker – 48 goals
For a long time it seemed that Lineker would overtake Charlton but, in the end, it wasn't to be. Lineker was the supreme goal poacher, deadly in the box, super-quick and a brilliant finisher with both feet and his head. He holds the unique distinction of being crowned top scorer in the English top flight with three different clubs (Leicester, Everton and Spurs), managing 30 league goals in his solitary season with the Toffees before being signed by Barcelona after his stellar World Cup in 1986.
His six goals at Mexico '86 won him the Golden Boot, whilst his best season for England was actually the following year when he bagged nine goals in just seven matches. All in all his 48 strikes for the Three Lions came in just 80 games. The Leicester fan, face of Walkers Crisps and TV pundit will no doubt be upset he couldn't quite reach 50 England goals but even so, he had a stunning career.
Jimmy Greaves – 44 goals
Jimmy Greaves sadly died in 2021 aged 81 but he will be remembered by all those who saw him play and even younger fans who may know him best as one half of the television footballing duo, Saint and Greavsie. Graves bagged 44 goals for the Three Lions in a relatively short international career that spanned just 57 games, giving him an impressive GPGR of 0.77, better than all the players above him on this list.
Greaves was incredibly quick but his primary asset was his finishing. He was simply one of the very best, an instinctive goalscorer who knew where to be and where the back of the net was. In total, he scored 420 goals in 602 games for Chelsea, Milan, Spurs and West Ham, playing for England between 1959 and 1967. His England career ended rather bitterly at the age of just 27 after being left out of the XI for the World Cup final following injury in an earlier round and the manager's new-found faith in his replacement. Following that injury, he would play just three more games for his country, though he remained sanguine about the incident.
Michael Owen – 40 goals
Much like Rooney, Owen had a meteoric rise and broke many records as a youngster. His England career finished somewhat disappointingly and for a long time it seemed that he too would break Charlton's record. Injuries took their toll on another player who relied on pace and in the end Owen ended on 40 goals from 89 Three Lions outings at a GPGR of 0.45. His final three seasons playing for his nation saw him add just five goals though from 14 matches.
He had been prolific for England's youth teams, managing 44 goals from 38 games combined across the U15, U16, U18, U20 and U21 teams. He was Liverpool's youngest scorer when he notched on his debut at the end of the 1996/97 season and was the joint-top scorer in the Premier League the season after. For England, he will always be remembered for THAT GOAL against Argentina at the 1998 World Cup in France. He also famously bagged a hat-trick in the 5-1 mauling of Germany in Munich in 2001.
Nat Lofthouse – 30 goals
There is quite a drop down to the next highest goalscorer of all time for England, with Nat Lofthouse managing 30 goals between 1950 and 1958. Lofthouse was born in 1925 and died in 2011, playing his club football entirely for Bolton, the town of his birth. Lofthouse bagged his goals in just 33 games, making him the most efficient attacker on our list, averaging over 0.9 goals per game.
Alan Shearer – 30 goals
It took Shearer many more games to reach 30 goals, his England haul coming from 63 games, though that still gives the former Newcastle striker a better GPGR than either of the two players at the top of our list. Shearer began club football with Southampton but was snapped up by Blackburn Rovers for whom he scored 130 goals in just 171 games. At Newcastle he managed over 200 at a rate better than one every other game and considering he had multiple serious knee injuries his numbers are astonishing.
He made his England bow against France in 1992 and scored but over the next few years the goals did not flow for his nation. In 1995 in particular he played eight times for England without scoring but manager Terry Venables trusted him and reassured Shearer he was the main striker ahead of the home Euros in 1996. Shearer repaid that faith, scoring five times to help England into a semi final they deserved to win but didn't. Shearer was top scorer and named in the Team of the Tournament. Shearer remains the all-time leading Premier League goalscorer and is a forward who had it all: he was fast (enough, especially in his younger days), strong, great in the air, he had a powerful strike with either foot and, crucially, he was a top-class finisher.
Tom Finney – 30 goals
Tom Finney is the third player on our list to boast 30 goals for England and he required 76 games to reach that number. Finney died on Valentine's Day in 2014 at the age of 91. Born in Preston in 1922, he played 434 times for his hometown club and, like Charlton, when considering his stats we should remember that he was not really a striker.
Finney has to go down as one of the all-time greats and at the time debate raged as to whether he, or Sir Stanley Matthews, was the better player. He could play anywhere across the front, either centrally or on either wing and provided a huge number of assists before that was even a metric. A brilliant allrounder, he was fair, loyal and hugely respected, with great pace and superb technique. His first England goal came against Northern Ireland in 1946 and his last against the same opposition 12 years later.
Frank Lampard – 29 goals
Lampard can be found on our list of most-capped England players thanks to his 106 outings for the Three Lions. His GTGR is "just" 0.27 but more than any other player to feature on this list he was unequivocally a midfielder, albeit an attacking one. He did score 11 penalties for his nation, with only Kane having scored more from the spot but even so, considering the most advanced role he would ever have taken up was at the front of a midfield diamond, his stats are hugely impressive.
A young star at West Ham and a club legend at Chelsea, he now manages Everton but as a player will be remembered for his shooting from range and ability to time late runs into the box to get on the end of crosses. He played for England for almost 15 years though, having made his debut in 1999, he had to wait until 2003 for his first international goal. That came against Croatia and the following year he starred as England progressed to the quarters of Euro 2004. "Lamps" bagged three goals in four games and was named in the Team of the Tournament and in the years that followed would be a consistent goal threat for the Three Lions.
Honourable Mention for Vivian Woodward
Vivian Woodward plied his trade for England at the start of the 20th century and there is less information available about his feats, whilst that which we do have is less reliable. Depending on who you believe, he either netted 29 goals from 23 games for England, or possibly 44 from 32. Or possibly a slightly different figure again.
There is debate over whether certain games, chiefly unofficial matches against South Africa in 1910, count, whilst the fact he also played for both England, England Amateurs and Great Britain further muddies the water. We believe that 29 goals from 23 appearances is the most reliable figure, though it should be noted that many of those came against very weak Austrian and Hungarian opposition in 1908 and 1909 (the Surrey-born striker bagged 15 goals in six games against them, including in wins of 6-1, 11-1, 7-0, 7-1 and 8-2).